Our Vision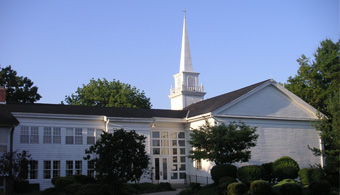 It is the purpose of the Northfield Presbyterian Church Day Care Center to provide growth experiences in a supportive Christian environment that will encourage the sound development of the whole child as a unique individual. Continued interaction between the center and the family in a mutually supportive way provides an atmosphere of understanding and openness.
What We Offer
All Day Care-6 weeks thru Pre-K
Morning Preschool and Pre-K
Before and After Care: K-4th grade
All Staff First Aid and CPR trained
3 Outdoor Playgrounds
Enrichment Field Trips
What's Happening
Registration for our part-time preschool, pre-k and Bridge to Kindergarten classes for the 2022-2023 school year has begun.  Alumni Registration begins Feb. 7 and open registration begins Feb. 14.  Please use this link for the registration form.  If you would like a tour of the building, please call us at 33-467-4411 to schedule a tour.
Enrollment Info
Full Time Care, Preschool & Pre-K
Please call to check availablity for all our daycare classes. Contact Us.
Part-Time Preschool & Pre-K
Nursery School Registration is ongoing. Registration is now open for the 2022-2023 school year.
Bridge to Kindergarten Enrollment
Do you have a child who won't quite be ready for Kindergarten in the Fall? We are currently registering for the class that will begin in the fall, 2022-2023 school year.   Details (opens in a new page).

IN THE SPOTLIGHT: Step Up To Quality is Ohio's voluntary quality rating system for ODJFS-licensed child care programs. Step Up To Quality recognizes early care and education programs that exceed quality benchmarks over and above Ohio's licensing standards. We have earned this award for the third year.