Teaching toddlers is a challenge for they love to test the world around them-the physical environment as well as the adults caring for them.  The teachers in the Puppies room are fully present and connected with the children when they feel dependent, yet allow the children to move away and explore on their own when they are ready to be independent.
By providing appropriate learning experiences for toddlers that they will find truly enjoyable, our goal is, at the end of the activity, to hear the children say wholeheartedly "again".  Our goal is to provide learning in all six domains:  physical, social-emotional, motor, language, cognitive and spiritual.
Miss Noelle-Lead TeacherI have been in childcare for over 14 years. I have been at NPCDC since 2018. I am happily married with two sons, Mikel, 19 and Evan, 16. I love to do anything creative like painting, drawing, singing, etc. I also have a huge love of animals which is why we have four dogs, one cat, one bearded dragon, one rabbit, and two ferrets.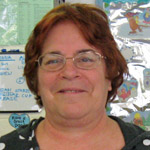 Miss Donna-Assistant Teacher I have been with NPCDC since 2006. I love watching the children grow. I am married with two children, a son named Ryan and a daughter Danielle. In my spare time, I like to go to arts and crafts stores. I also enjoy decorating the house during the holidays.
Miss Sue-Assistant Teacher I have been at NPCDC since 1997. I enjoy all the hugs, smiles, cute, and silly things the children say and do. I have a daughter who graduated from Nordonia in 2023, and a son who graduates in 2025. In my spare time, I enjoy reading, shopping, nature, and watching sports. Let's go Browns!